A diverse range of services are on offer at St Giles Yorkshire, ranging from help for vulnerable women in the criminal justice system to projects helping adults overcome barriers to access employment. Our peer led approach underlines all our services in Yorkshire.
Peer Hub Yorkshire
Based in Leeds, the Peer Hub Yorkshire offers adults who have overcome adversity the opportunity to train to a Level 3 information, Advice and Guidance under the Peer Advisor Programme.
As part of the vocational element to the qualification, they undertake supported work placements with partner agencies who are addressing local needs, typically those around homelessness, addiction, unemployment and work with ex-offenders. As individuals with lived experience of these issues, they bring a mix of professional skills and their first hand experiences to offer highly credible services.
The aims of the Peer Hubs:
To help people who have overcome adversity in their lives to improve their skills and access employment opportunities
To add value to the work of other local partners through enabling them to benefit from the Peer Advisors we train
To reach some of the most vulnerable people in local communities, especially those who do not usually respond to offers of help, through credible services from someone to whom they can relate
About the Peer Hubs:
Funded by The National Lottery Community Fund, the Yorkshire Peer Hub was the first one of our national network of Hubs to be launched. It built on existing successful peer-led work, also funded through the lottery, which we had been delivering since 2012.
Work with young people involved in or at risk of criminal exploitation
We provide preventative services working with children and young people to raise awareness of issues around gangs, weapons, county lines and other forms of criminal exploitation in schools and other similar settings. Our peer-led approach uses specially trained professionals who have direct experience of these issues themselves and come from similar communities and backgrounds to the young people we are reaching, ensuring we offer services which are credible and relevant. 
As well as prevention, we provide services for children and young people who are involved in child criminal exploitation to help them safely exit their situations and rebuild their lives through emotional and practical support.  Where necessary, we also provide wider support for families to address underlying issues and address any effects child criminal exploitation is having on siblings and parents/caregivers. 
Employment services for adults
Mainstream employment support services can sometimes struggle to work with people who have complex needs, histories of offending or who come from excluded communities. These services aim to fill this gap and help adults who need extra training and added help to improve skills and confidence to prepare them for employment.
Work with vulnerable women, children and families
We work with families who are experiencing issues such as poverty, domestic abuse and where one parent is in prison. Our aim is to ensure that children are safeguarded and emotionally supported and that parents and caregivers are engaged with services which can help them improve their situations and progress. 
We're also working in prisons to strengthen prisoners' family ties in order to prevent reoffending and reduce intergenerational crime. Using a 'whole family', through the gate support, we use a peer-led approach to help those in the community maintain a stable home life, and to help prisoners to be an active family member and parent, first while serving their sentence and then beyond their release.
Work supporting prisoners and prison leavers
We work with prison leavers to help them get the support they need. This work is carried out through the ESF CFO3 project which is part funded by the European Social Fund. Working in partnership with Ingeus, it focusses on individuals who need the most support through helping them access employment and training opportunities whilst offering added help from a mentor to help them stay on track.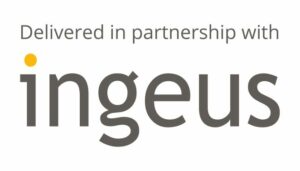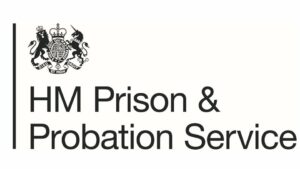 The Yorkshire Pantry
The Yorkshire Pantry, based in Leeds, helps our clients access affordable, healthy, nutritious food. For a small weekly subscription, they can come and shop at The Pantry choosing their food as they would in any normal supermarket shop. Having a healthy diet and lifestyle are huge factors in helping our clients stay engaged. motivated and help improve their overall wellbeing. Alongside food, advice and guidance services are on offer to help with any problems people are experiencing - typically around housing, finances and accessing employment.