We're St Giles, we help people held back by poverty, unemployment, the criminal justice system, homelessness, exploitation and abuse to build a positive future.
We're a national charity using real-life past experiences to provide advice, training and support to people facing challenges today.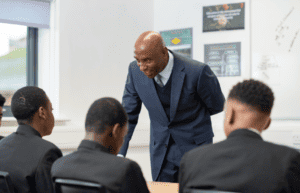 The people we work with come from all different backgrounds, situations and ages. Our approach is not one-size-fits-all. We work with each person as an individual, helping them realise their future goals.
Where we work
We provide services across the UK, coordinated from our regional and national hubs.