We work across the UK providing a wide range of services for individuals, their families and their local communities.
Our locations across the UK
Find out what services we provide in different locations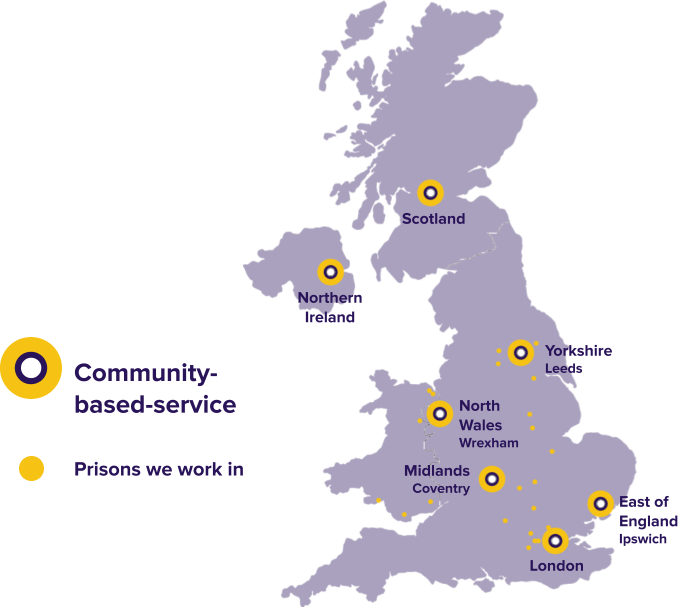 A diverse range of services are on offer at St Giles Yorkshire, ranging from help for vulnerable women in the criminal justice system to projects helping adults overcome barriers to access employment. Our peer led approach underlines all our services in Yorkshire.
We work across Wales to help people overcome barriers and get the support they need to move forward with their lives. By enabling people in local communities to become empowered and get the skills they need to transform their lives, we are able to help others make the same changes.
We offer a range of community-based services working across the region. We train local people at the grassroots who know the communities to become caseworkers supporting others to make positive changes.
We offer services across the Midlands helping people overcome barriers and access the services they need to progress their lives. Working in custody and in the community, our peer-led approach underlines this work and is borne out by the fact that many of the team have first-hand experience of the issues facing the clients they are supporting.
We have two London-based offices – our HQ in Camberwell, south London and an office in Holloway Road, north London. Both offer a broad range of services helping people overcome adversity, moving their lives forward.