Our professional sessions have been developed to help professionals increase their knowledge and understanding of all aspects of gang involvement, exploitation and violence.
This programme has been successfully delivered to a wide range of professionals, such as teachers, school support staff, safeguarding leads, police officers, social workers and children's services teams.
The aim is to improve understanding of all aspects of gang involvement, exploitation and violence including:
The signs and indicators; understanding young people as victims as well as perpetrators; the risks involved (e.g. confiscating drugs can cause drug debt); how to more effectively engage with and support young people.
Improved practice - Feel empowered and confident to put learning into practice.
Being able to recognise the trauma that young people have faced and structure support that takes account of this; understand the issues from the perspective of preventing exploitation and exclusion; take a solution focused rather than punishment-based response.
Improved interpersonal skills – more able to: empathise with the young person; recognise and engage with the issues; and more confident to deal with them in the school setting.
Understand the value of and advocate the involvement of people with lived experience in interventions.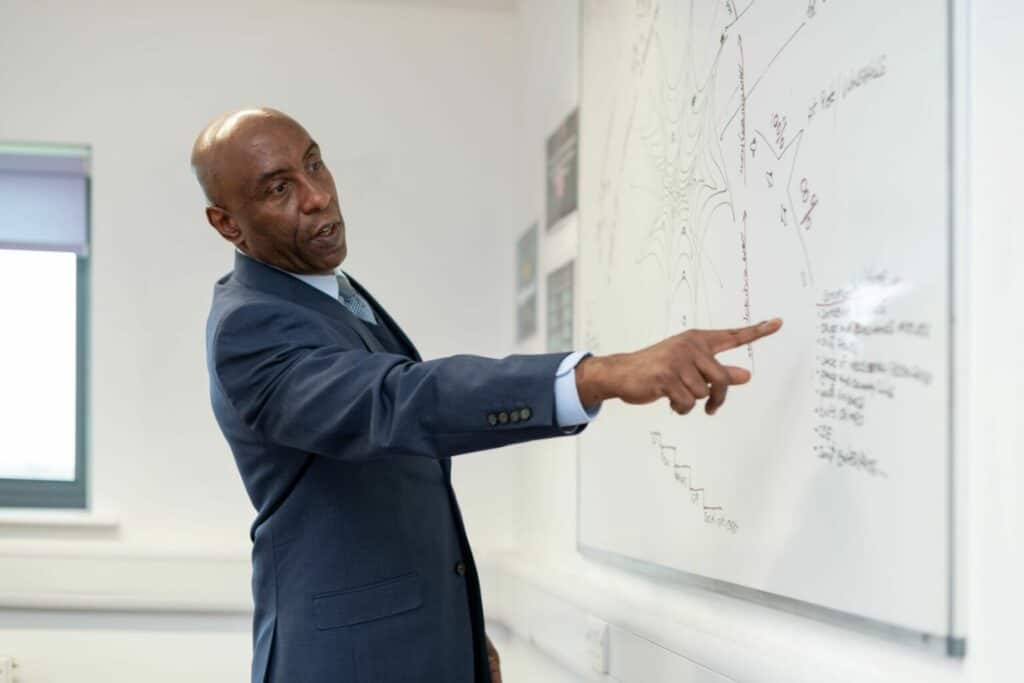 Professionals will leave the session with a clearer understanding of the following:
An understanding of the operations involved in setting up and running a county line.
The methods used to groom, recruit and exploit young people.
The push and pull factors that contribute to a young person becoming vulnerable and susceptible to county lines involvement.
The key signs and indicators that young people are being exploited or at risk of county lines involvement (and how to recognise them).
The relationship between county lines and other forms of criminal activity and exploitation (i.e. serious violence, human trafficking, debt bondage, modern slavery and child sexual exploitation).
The risks and consequences of county lines involvement.
The perspective of either a survivor or perpetrator after hearing from an expert witness, including a brief overview of how girls are used.
How to develop initial long-term and solution-based approaches to prevent and reduce the risks associated with each stage of the county lines process, including realistic exit strategies.
These sessions are primarily delivered online, thereby expanding the reach across a larger geographical region. However, we stand ready to conduct a face-to-face session at your workplace or a venue of your choosing.
"The mixture between professional knowledge and those who have been directly involved. This does not always happen, as it is usually professional based. After 12 years in child protection, I did not think that I would be as moved, motivated, or well informed as I was after this. The training ultimately promoted empathy as this emotion enables us to be more effective in our understanding, so we can make the most appropriate, non-biased decisions"