These sessions have been developed to help parents and carers increase their knowledge and understanding of all aspects of gang involvement, exploitation and violence. They will be able to identify the signs of children and young people's involvement; while growing increasingly confident to discuss the issues with children and young people in order to address risk and provide or seek support
The aim is to improve understanding of all aspects of gang involvement, exploitation and violence including:
The signs and indicators; how young people are exploited; understanding young people as victims as well as perpetrators; myths and stereotypes; how to more effectively engage with and support their child.
Improved interpersonal skills – more able to: facilitate a safe space in which to have healthy conversations with their child; to see the situation from their child's perspective; to feel hopeful that the situation can change and improve.
Reduced shame and stigma - more confident in supporting their child and/or identify the services available and access professional support; more able to constructively challenge their child.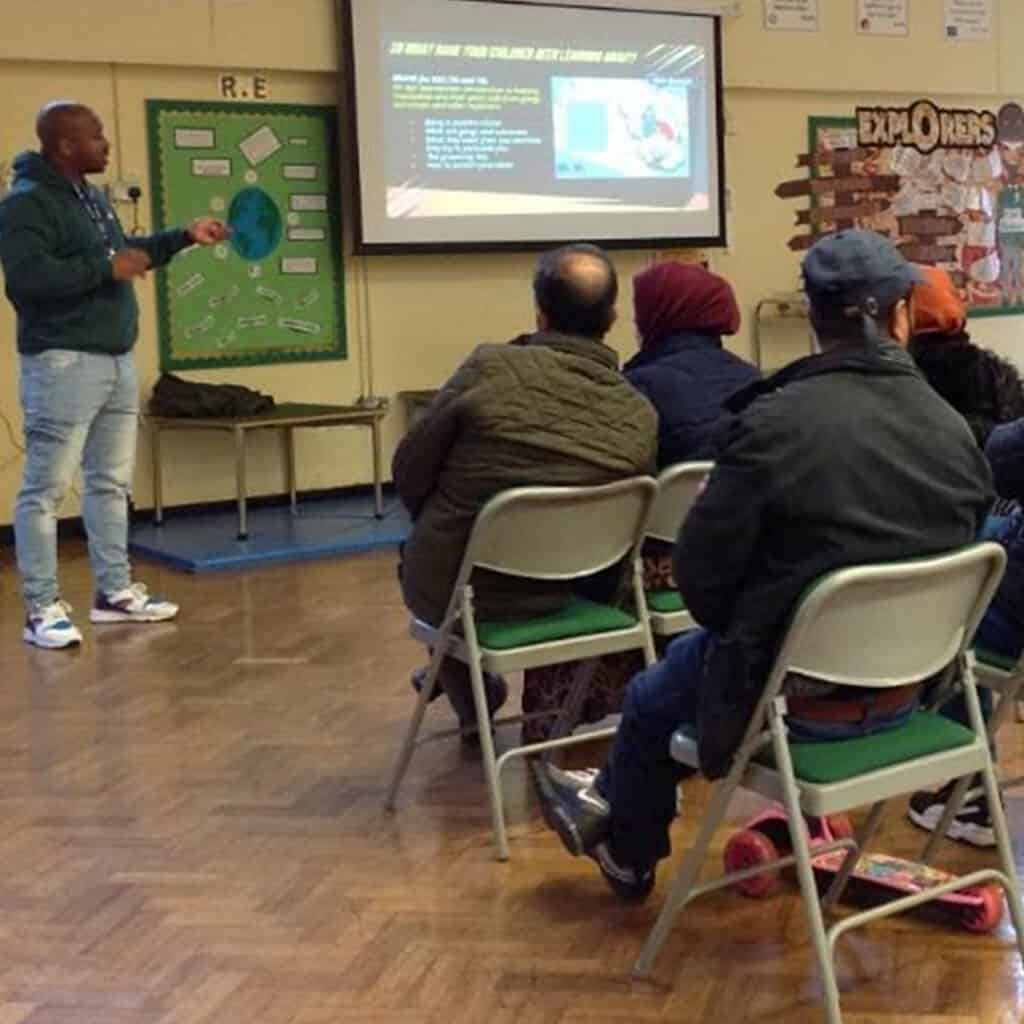 Parents/Carers will leave the session with a clearer understanding of the following:
An understanding of the operations involved in setting up and running a county line;
The methods used to groom, recruit and exploit young people;
The push and pull factors that contribute to a young person becoming vulnerable and susceptible to county lines involvement;
The risks and consequences of county lines involvement;
How to recognise key signs and indicators that young people are being exploited or at risk of county lines involvement;
The perspective of either a survivor or perpetrator after hearing from an expert witness, including a brief overview of how girls are used;
How to facilitate a safe place within the household to encourage healthy conversations;
How to identify the services available to support a young person at risk of or involved in county lines, and the conventional referral processes;
How to use practical advice and approaches to keep young people safe, including preventing and reducing risks associated with each stage of the county lines process.
These sessions are primarily delivered online, thereby expanding the reach across a larger geographical region. However, we stand ready to conduct a face-to-face sessions at a school or another venue of your choosing.
"Explaining some of the language and signs to look out for was useful but also worrying, as it made me think of a number of young people that I know. The personal account was emotive and honest and reassuring that it is possible to get out. and I hope he continues to move forward in a positive way."